a customisation with a bit of history….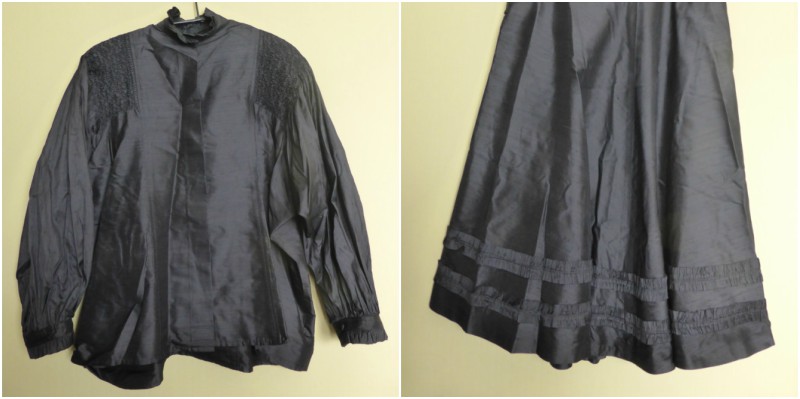 A customer asked if I could customised this 2 piece suit she had made 24 years ago for her daughters wedding….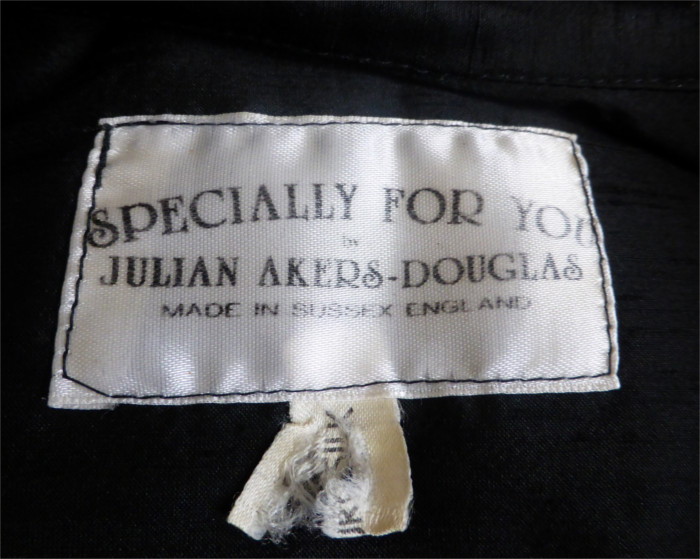 I googled the designer and found out that a wedding dress she made is in the V&A Museum in London
http://collections.vam.ac.uk/item/O83520/wedding-dress-akers-douglas-julian/
There's more information about her here..
http://www.douglashistory.co.uk/history/julian_akers-douglas.htm#.V_4juPkrLIU
so, no pressure, then!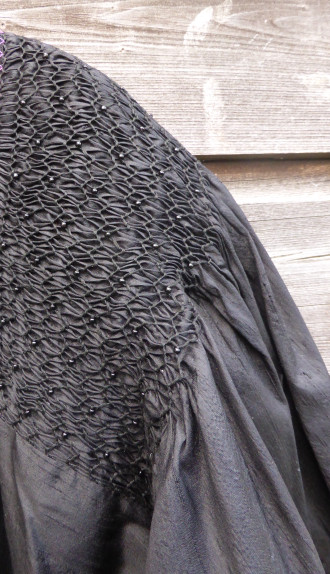 look at the amazing smoking on the sleeves, this is the designers hallmark, all done by hand…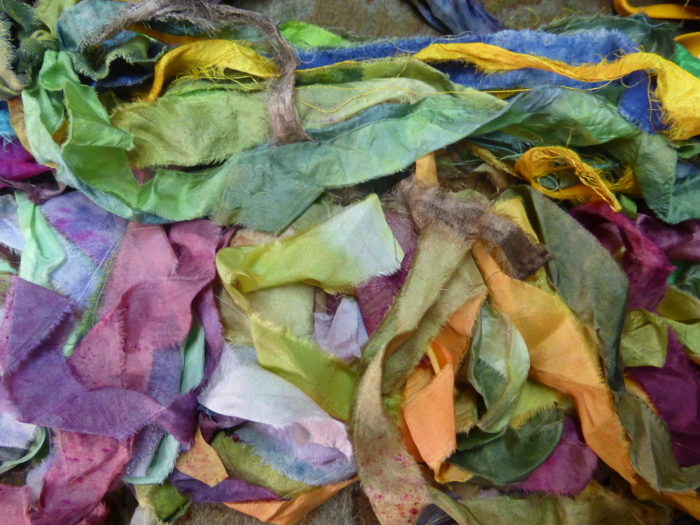 Because the suit is made from silk I decided to use silk to customise it, I bought these beautiful hand dyed silk ribbons from Hope Jacare Designs
https://www.etsy.com/uk/shop/HopeJacareDesigns
I decorated the ribbons with fancy yarns and variegated thread..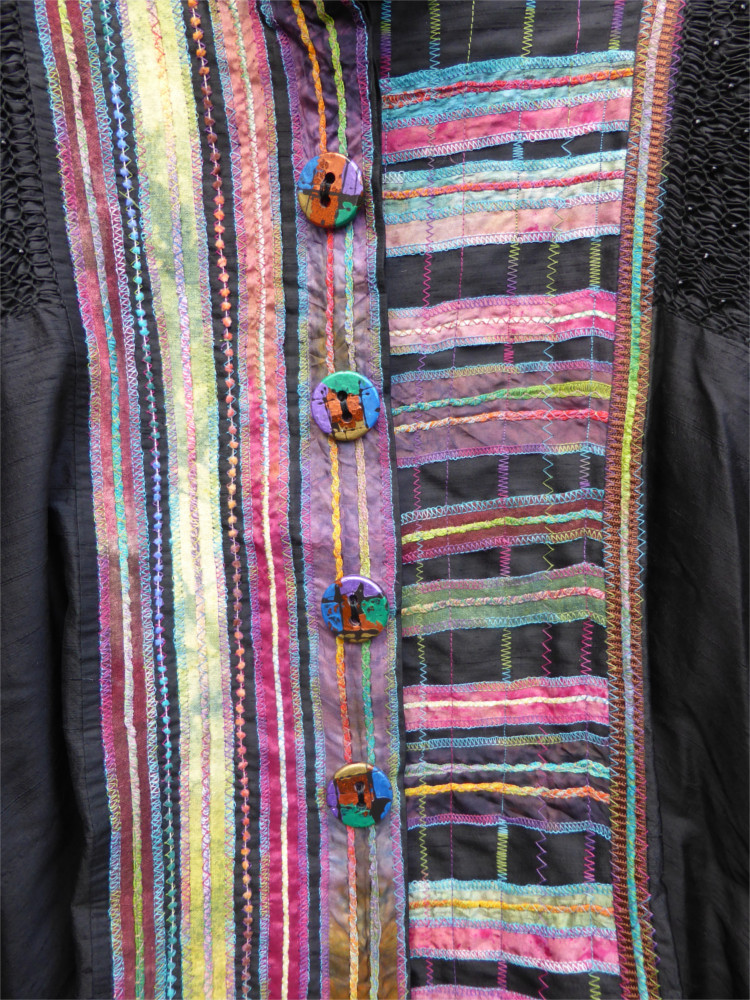 and added my handmade resin buttons…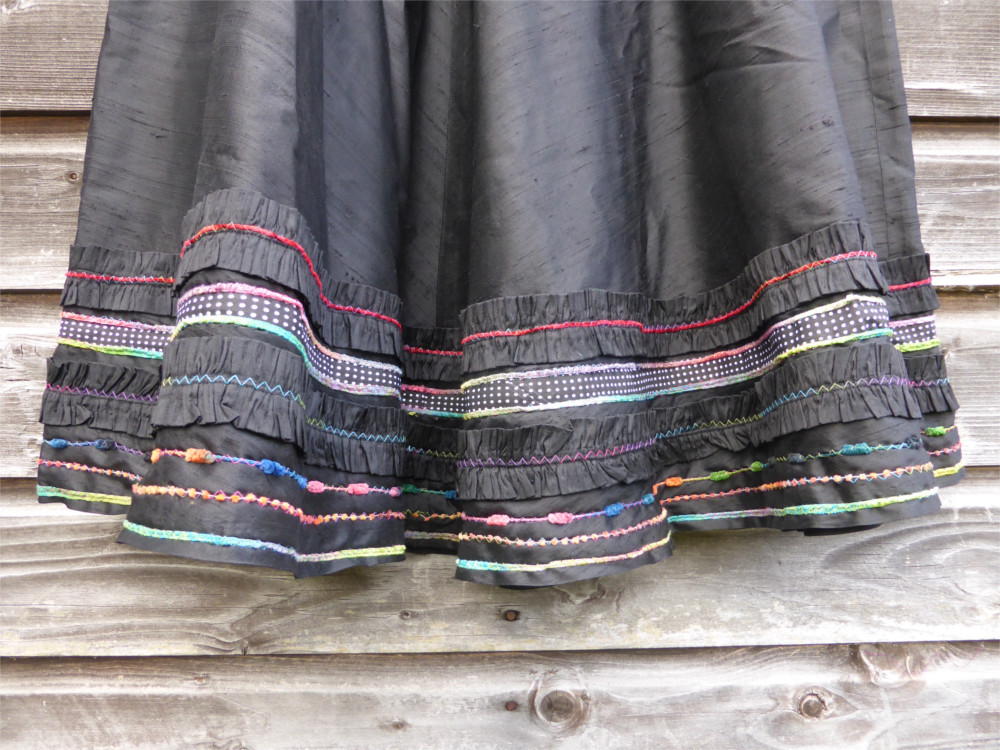 I decorated the skirt with yarn and polka dot bias binding…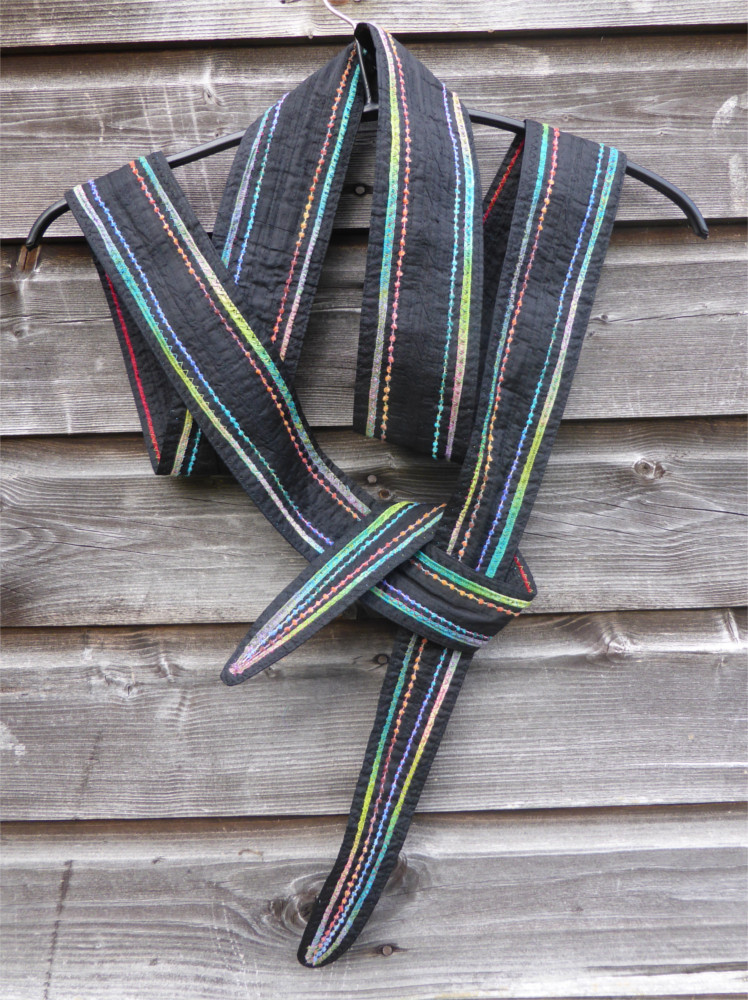 and I added a touch of colour to the cummerbund… funny word cummerbund, like antimacassar, harking back to olden times…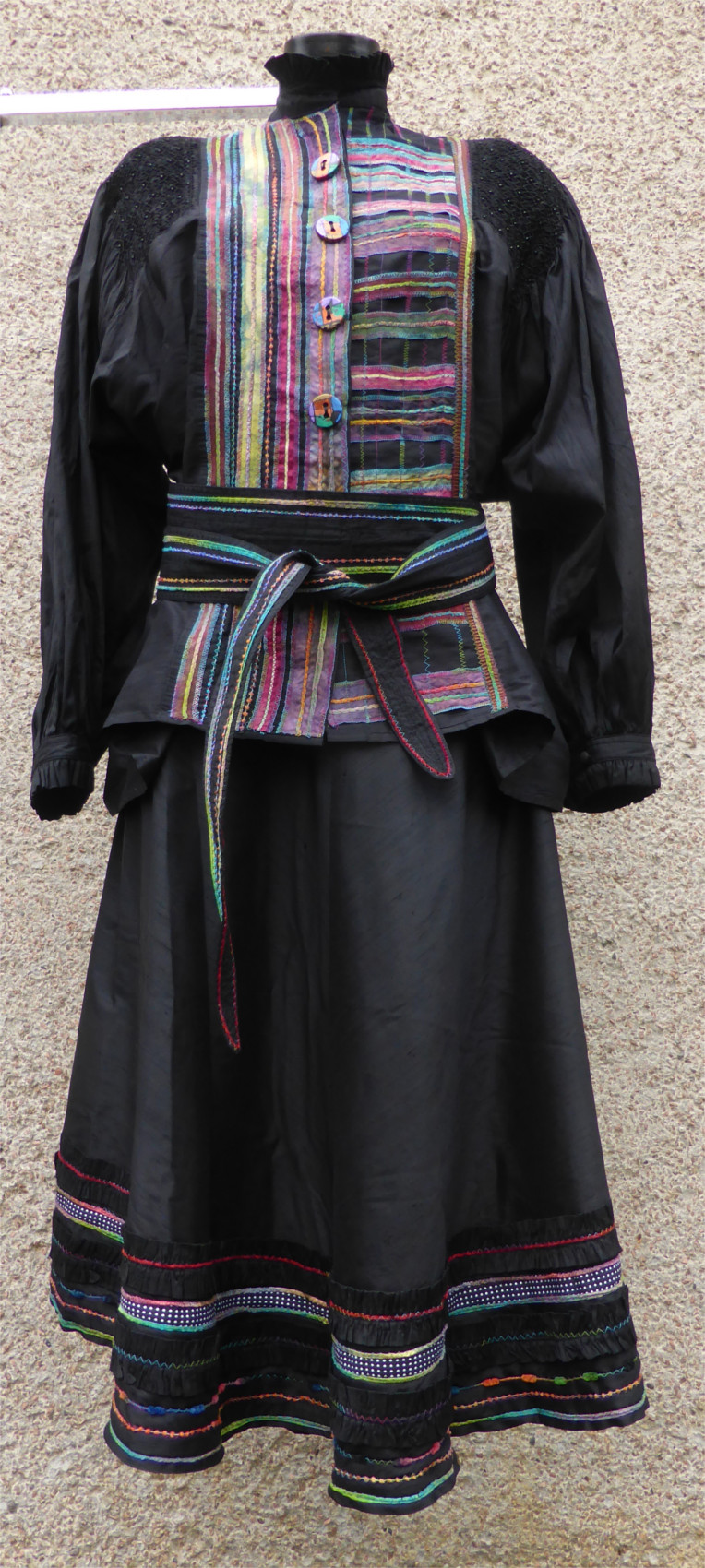 The customer is delighted with it, she says "I have to say it looks FANTASTIC! Thanks so much – delighted beyond belief and your buttons just finish it off."
She is glad that the suit can look forward to another renaissance and intends to wear it to her daughter's silver wedding celebrations next year , she says " wouldnt it be cool to wear it in its new form!"
I agree, and I'm so happy that a very cool 75 year old trusted me with this precious garment.