constructive proCRAFTination……
In general I love my job, I feel very lucky that I can make a modest living by selling the things I create in my workshop. My least favourite bit of my job is tidying that workshop. I have recently made over 500 brooches to be sold at Winchester Cathedral and York Christmas Markets.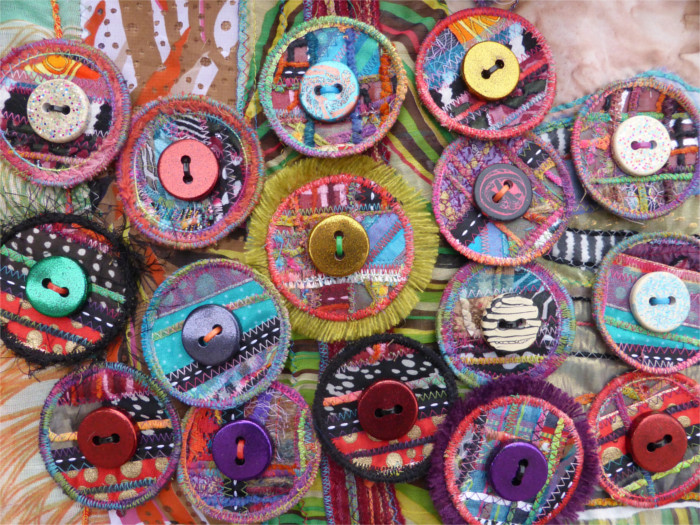 My workbench was piled high with brooch debris. I needed to tidy it away to make room for my next project. I was looking forward to making something other than brooches, and I have an order of customised clothing to be getting on with.  So as soon as I clear the workbench I can do that. So, that's what I did, right? Well, no. I started sorting out the brooch scraps and thought, hmmm that looks interesting, and before I knew it I had made this.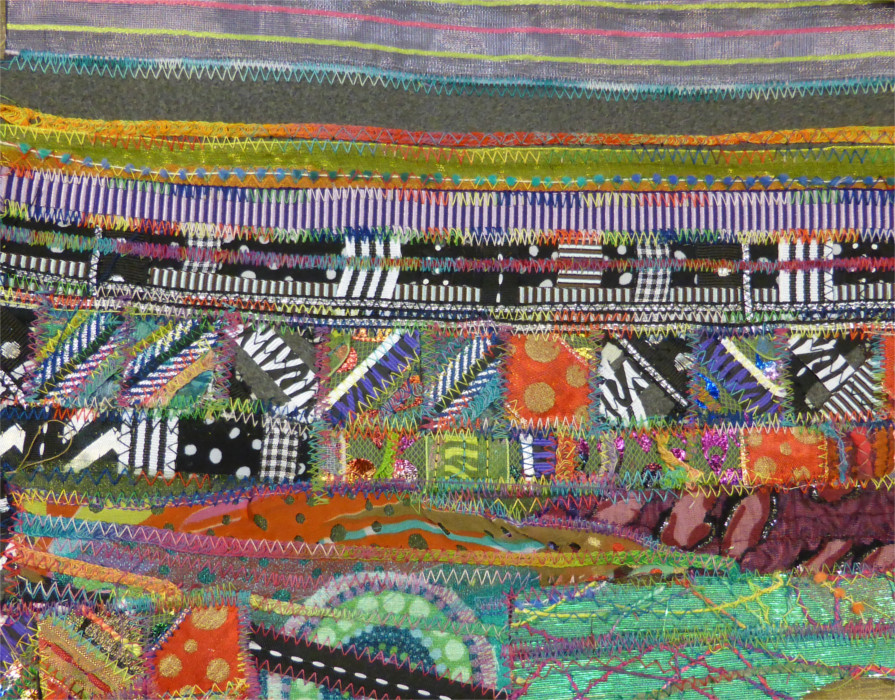 Don't know what I'll do with it, more brooches, maybe? Which will. of course, create more scraps.
Then my eye was caught by a bag full of larger scraps. I laid them out on a piece of organza, and pinned them.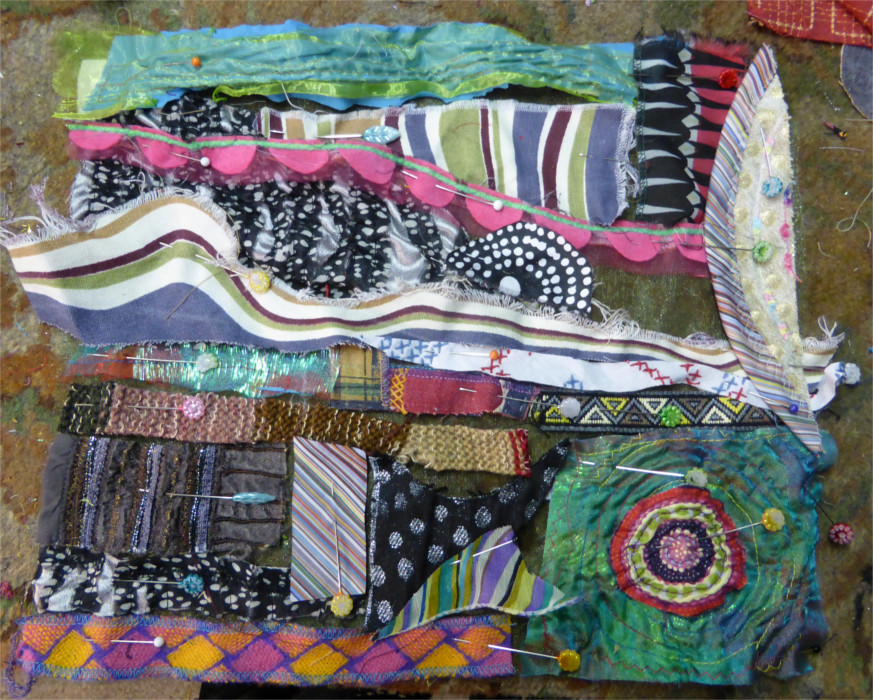 Then I stitched them to the organza and couched some yarn over the joins.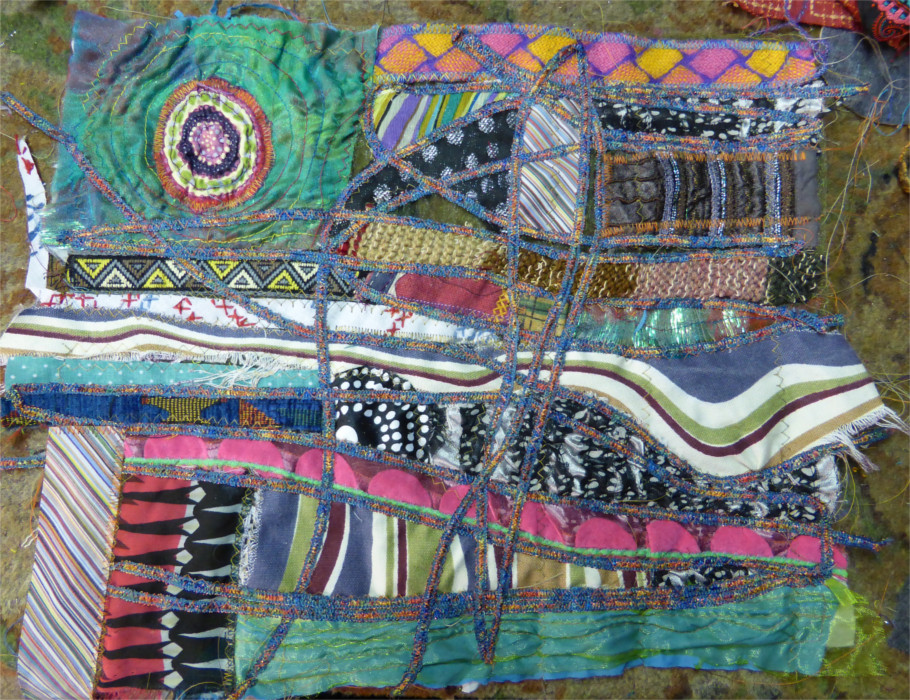 I then cut the piece into diagonal strips…..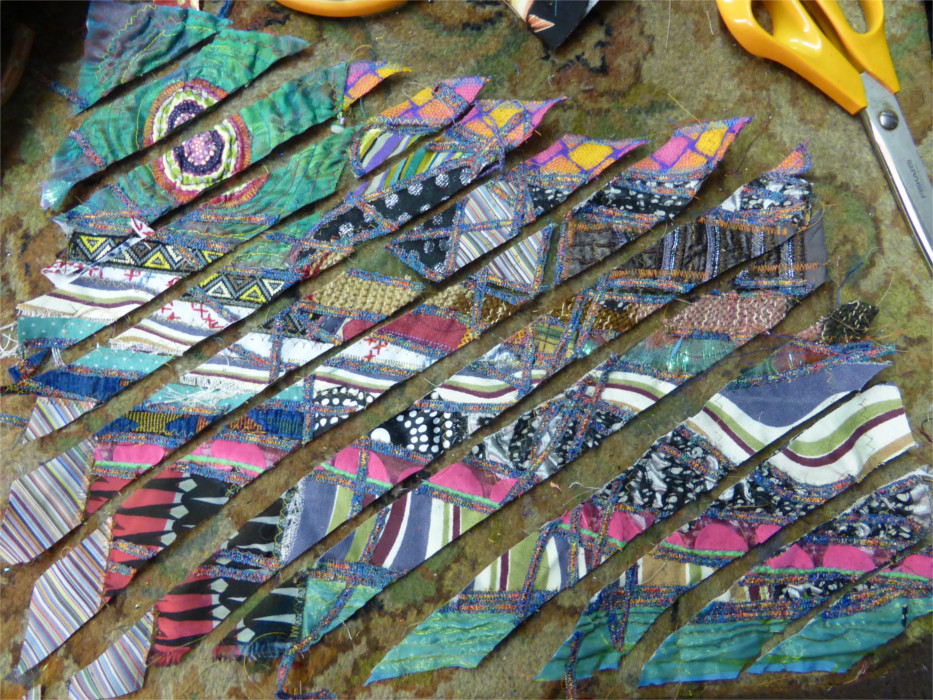 ….and then joined the strips together to make one long strip.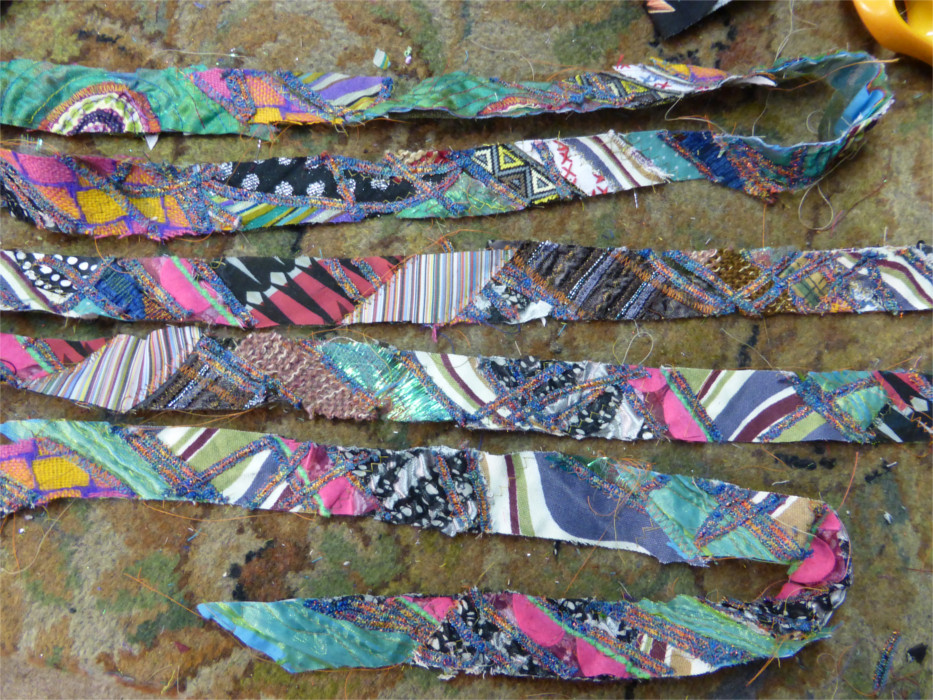 I then overlocked/serged the edges of the long strip.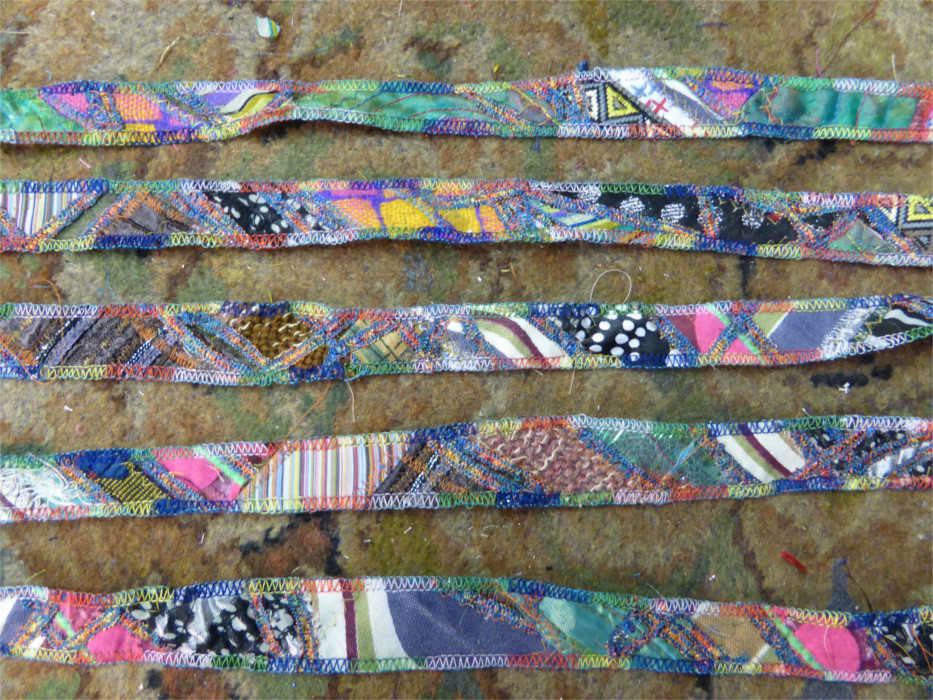 I them formed a rectangle with the strips, zigzag stitching them together.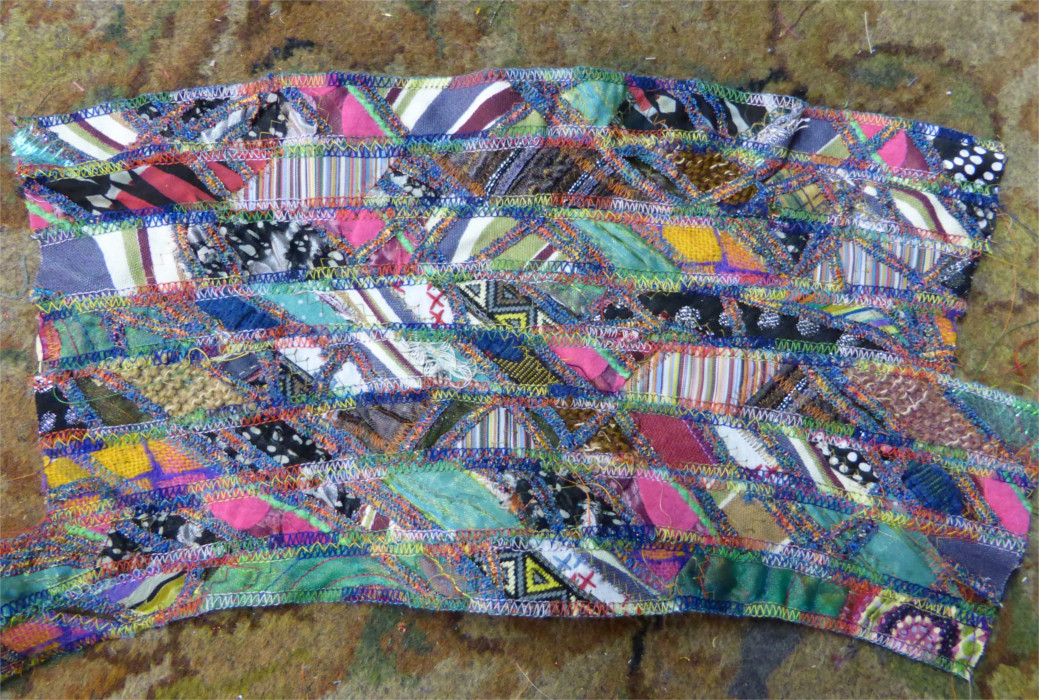 I realised I'd spent a bit of time on this, and fun though it was, it'll not buy the bairn a new coat as we say in Scotland (translation : It won't pay the bills). So I had to do something with it that I could sell. I could have made a hanging heart with it, like this one…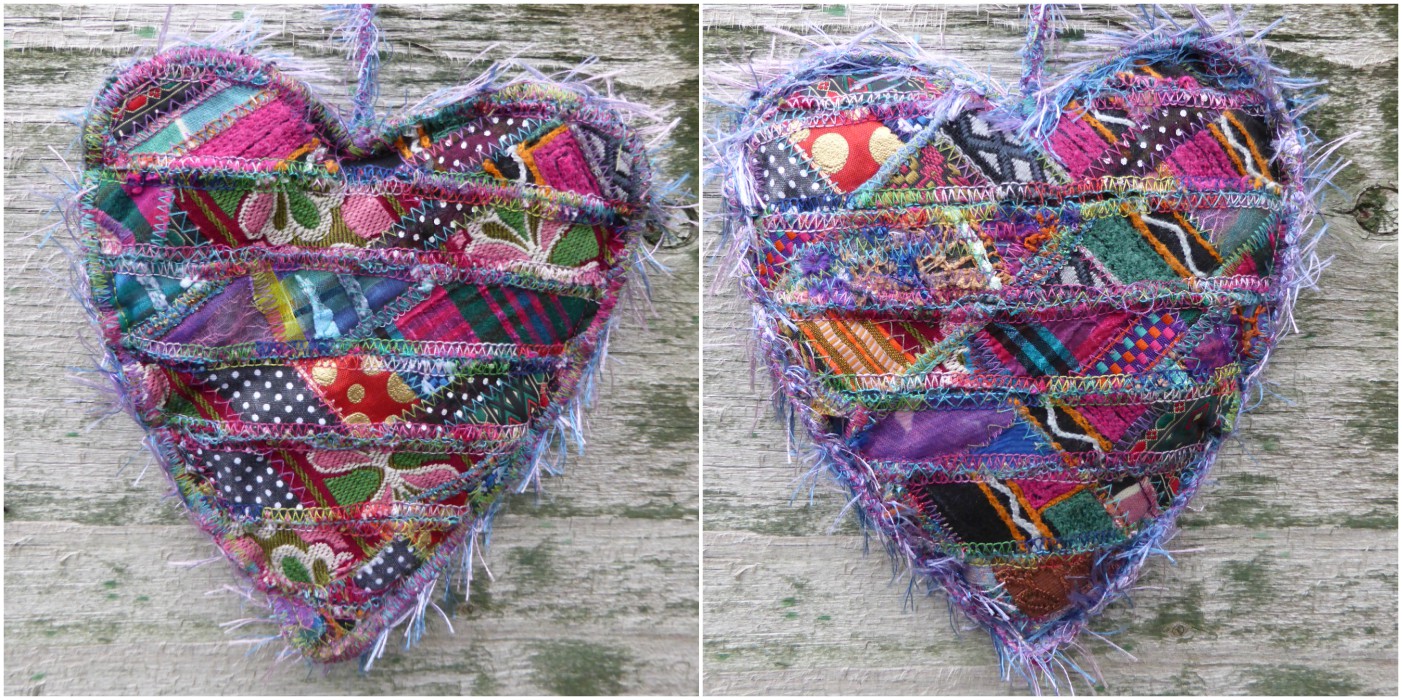 …but I decided to use it to customise a jacket. I've used it on the lapels and collar.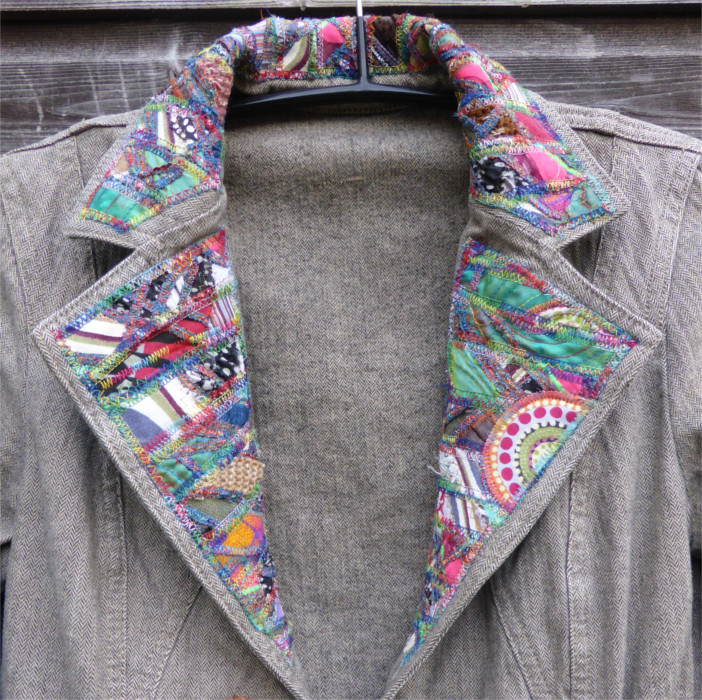 So, I have a nice jacket to sell, but am still no further forward with my bench clearing. I'll give it another go, and hopefully this time I won't get distracted….. OH LOOK! A SQUIRREL!!