Rhymes with "Safe Assett"….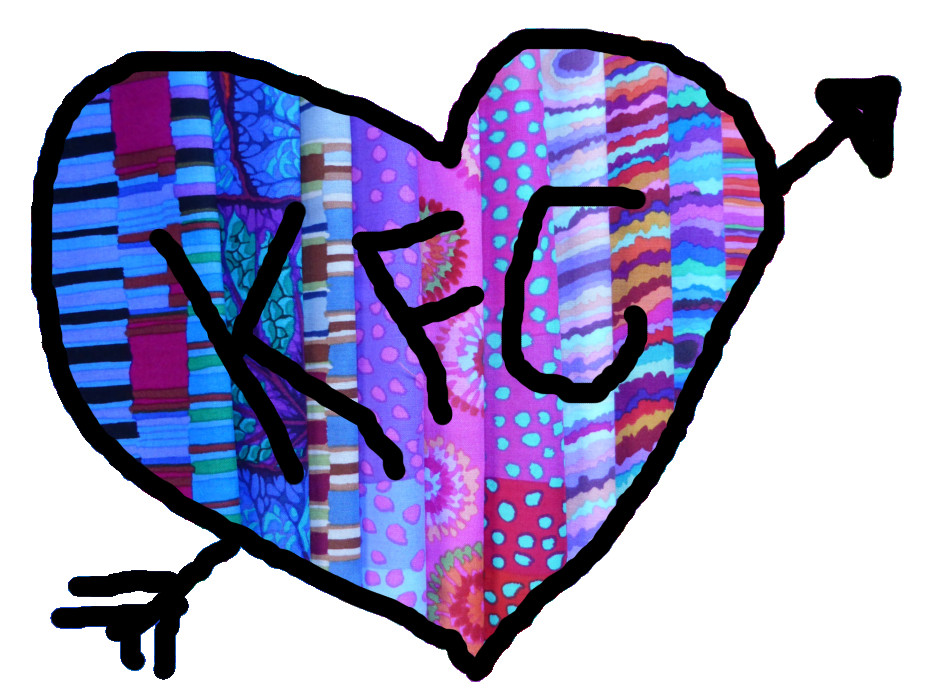 I have long been a fan of the fabric designed by Kaffe Fassett and his partners Philip Jacobs and Brandon Mabley, collectively known as "The KFC Collective".
The bright, bold, joyous designs are instantly recognisable and very appealing . However I had never actually bought, sewn with, or even been in the same room as an actual piece of the fabric. I was an admirer from afar. I had mentioned my love of the fabric on Facebook and in July 2017 out of the blue, an envelope arrived stuffed with bits of the actual real life fabric by a kind Facebook friend (thanks Crystal). I jumped up and down, did a couple of twirls, and immediately got to work .
I made these brooches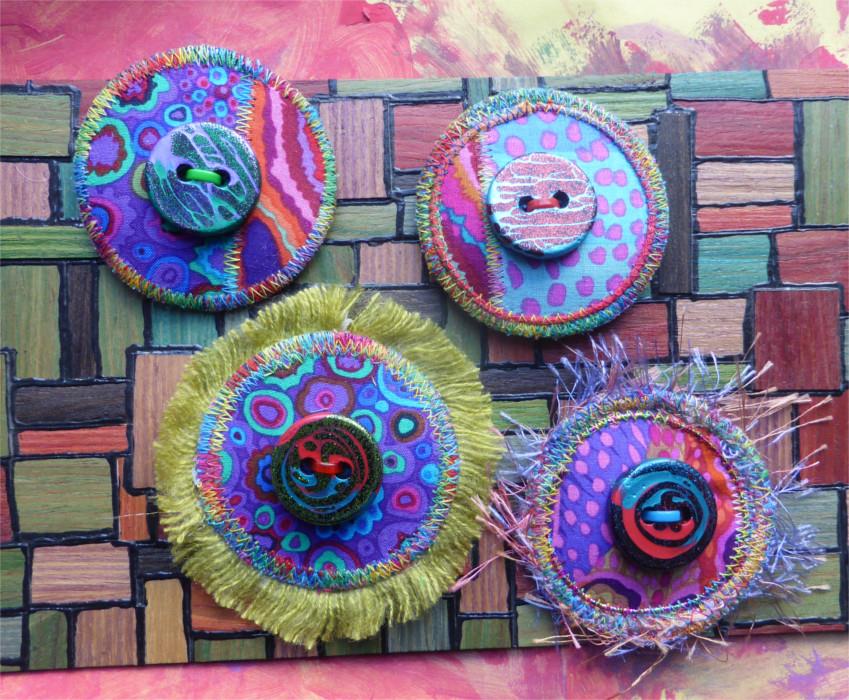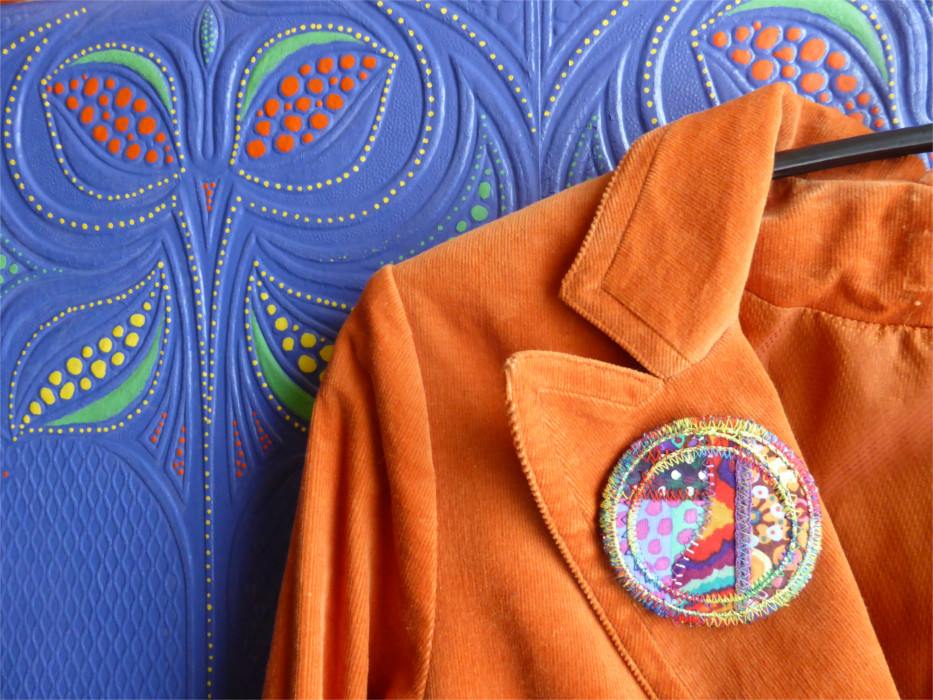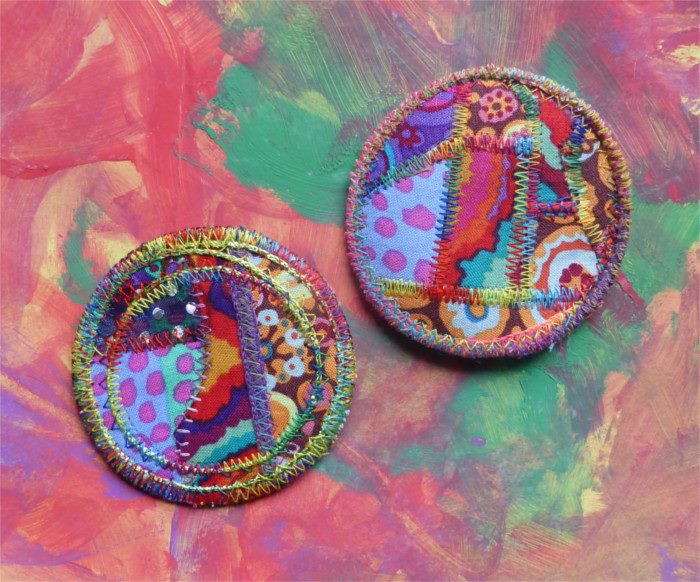 and added bits to scarves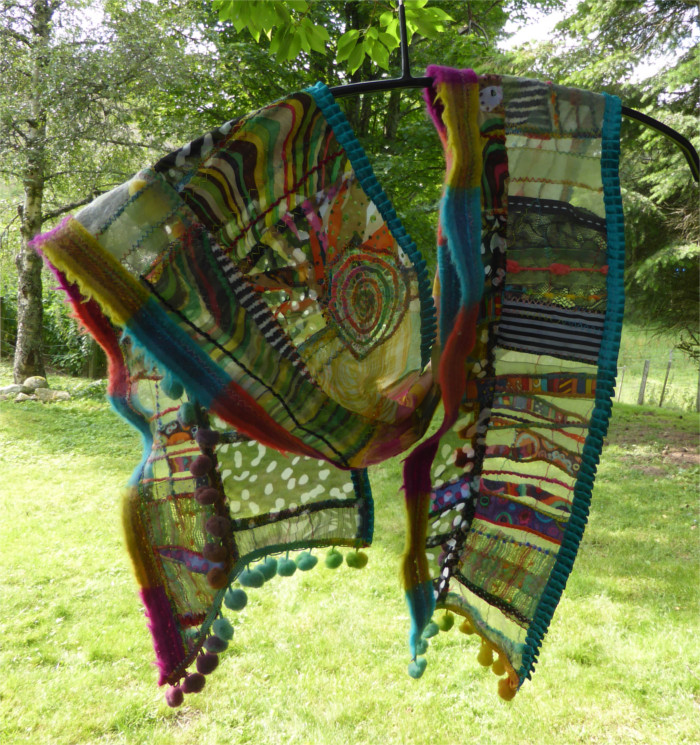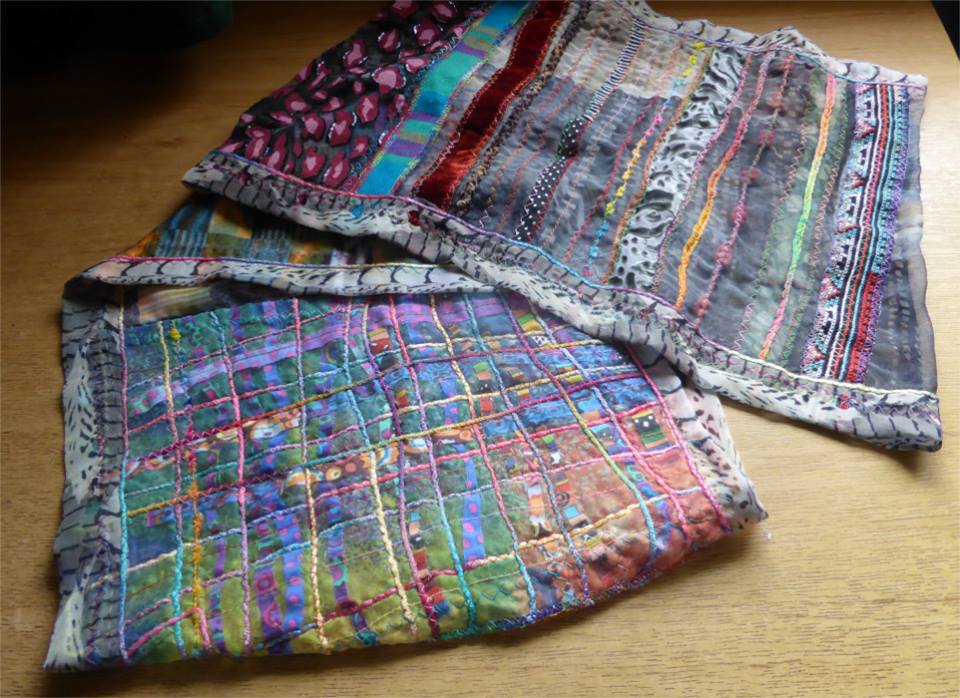 and jackets, waistoats, in fact almost everything I made now included at least a wee bit of KFC (finger lickin' good fabric)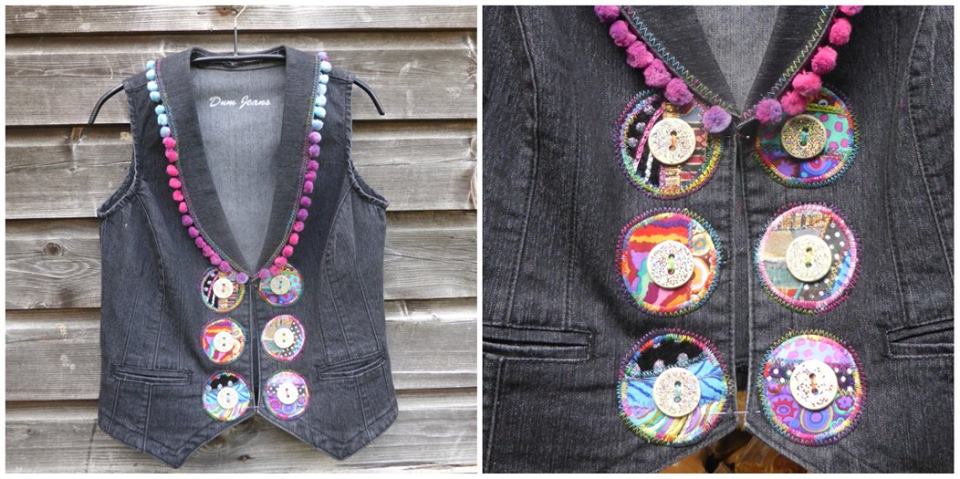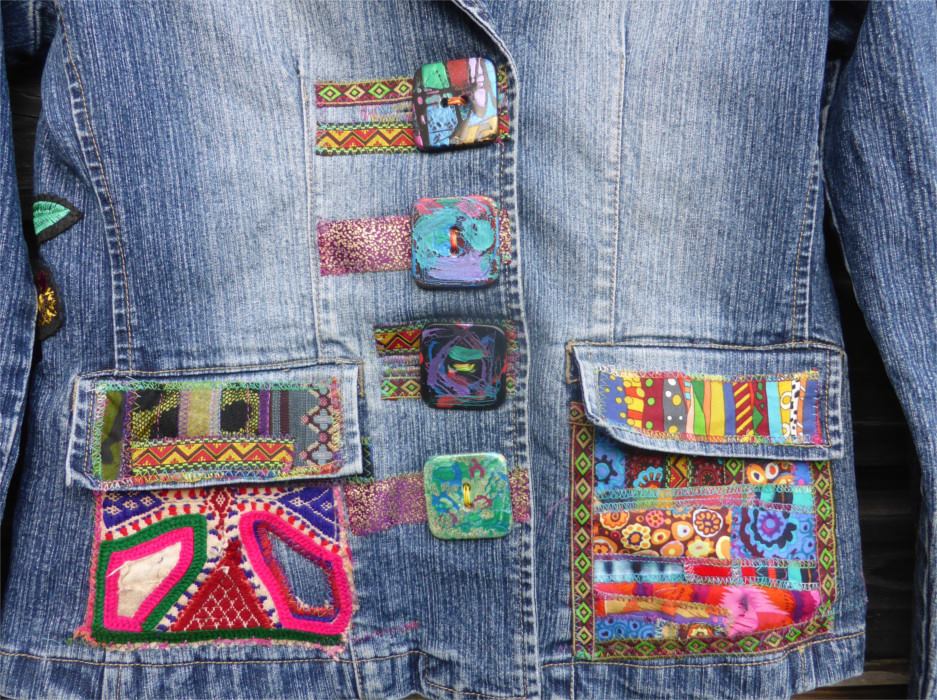 I used  up every tiny piece of the precious gift … and then I bought what is called a " mini charm pack" which consists of around 40 different designs with each piece measuring 21⁄2 x 21⁄2 inches.
When it arrived in the post I dropped everything and made this..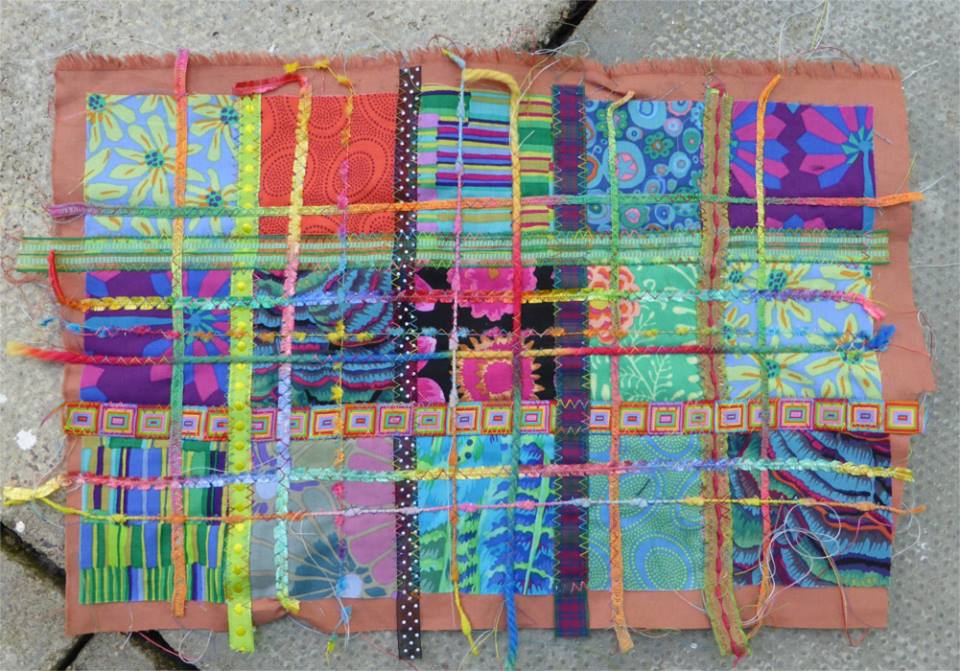 which became this…

I soon realised why it was called that , as the word "charm" is close to "hypnotise" and before I knew it I was ordering more fabric, in a trance-like state, being seduced by the new vocabulary I was learning – "Fat Quarters, Fat Eighths, Jelly Rolls, Layer Cakes, Honey Buns, Dessert Rolls" – hmmmmm, I think I've got the munchies.
Yum yum ……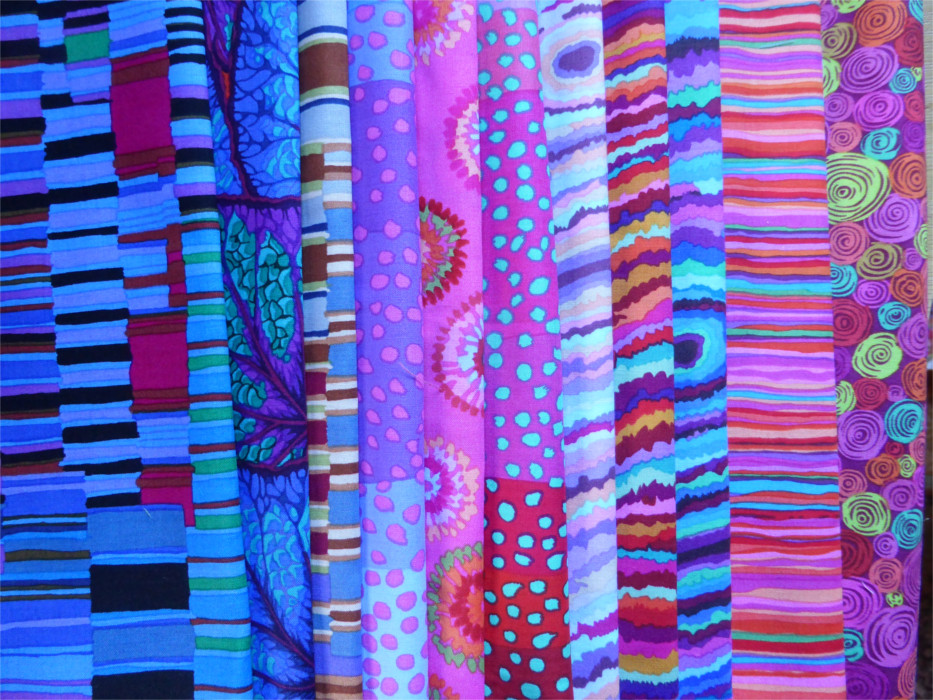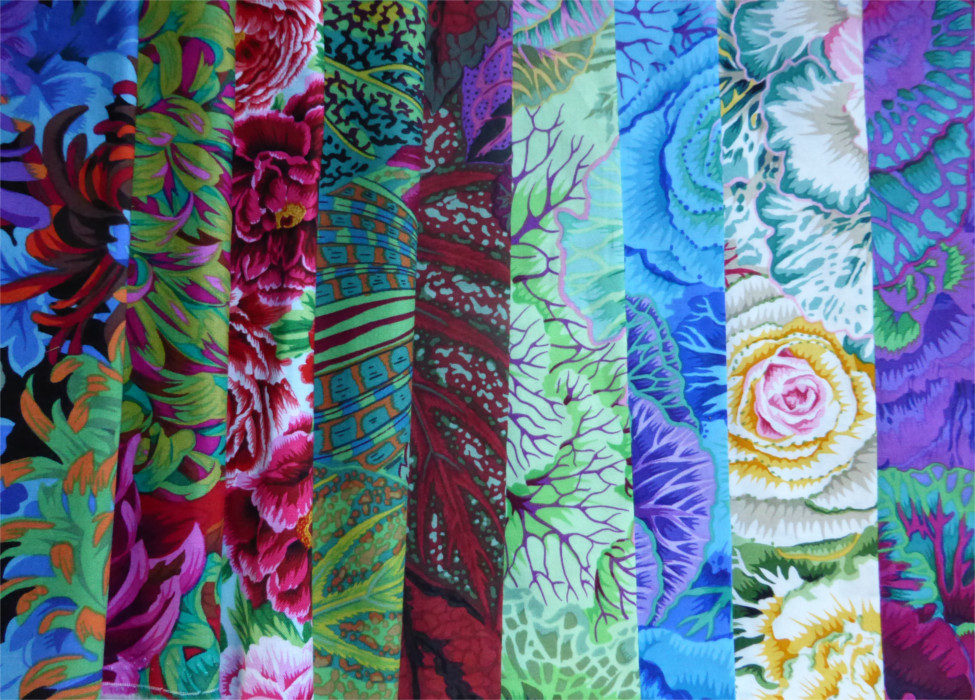 I'm a member of a group on Facebook which consists of over 30,000 fans of this type of fabric, and they are fervant and knowledgable about their subject. I really enjoy posting photos of work that only has a small piece of KFC fabric in it, and I know that it will be recognised and appreciated. One of the things I love about these designs is that they still work on a very small scale, so I can use the thinnest of slivers and it's still recognisable, well at least to the KFC Cognoscenti!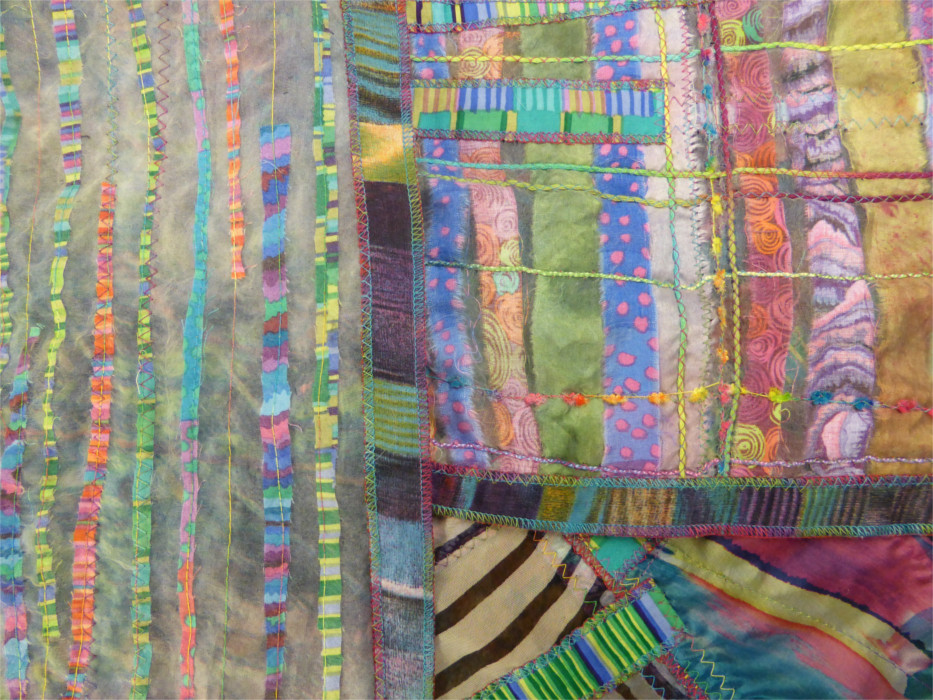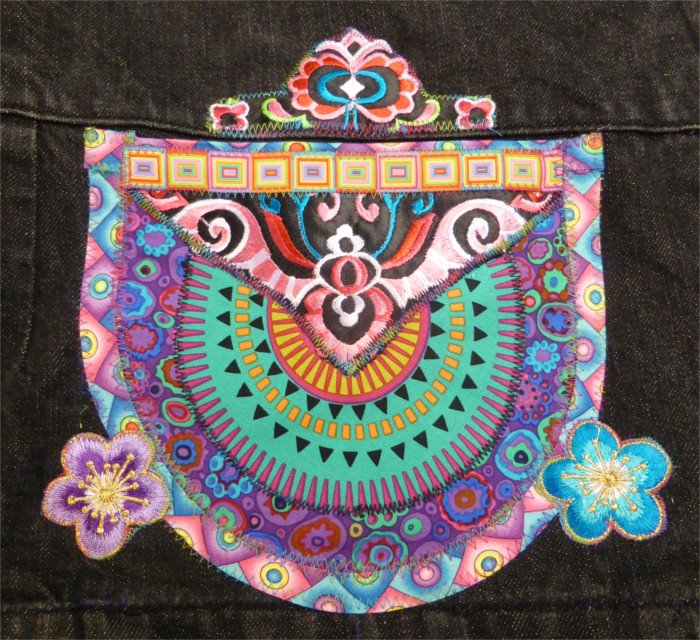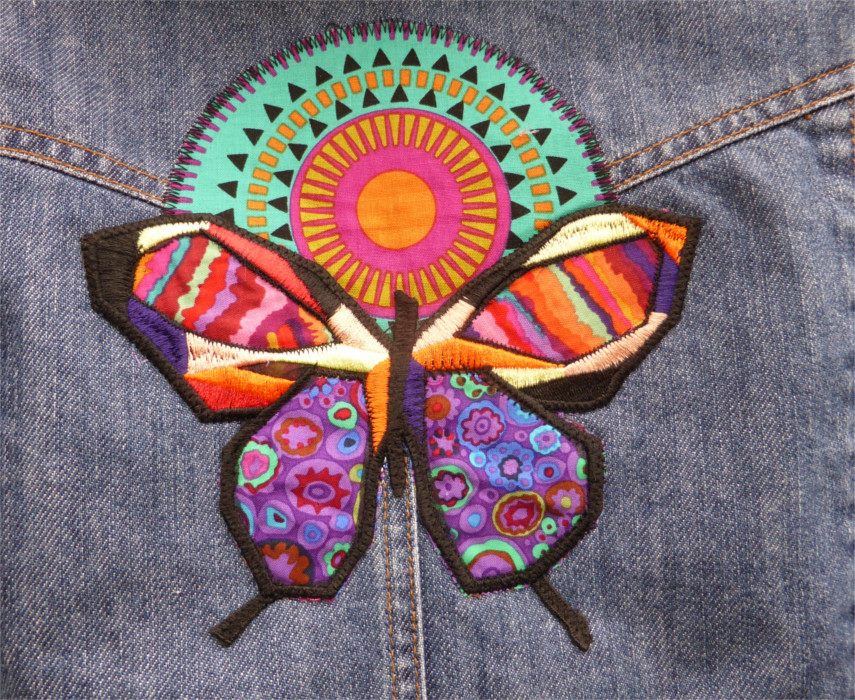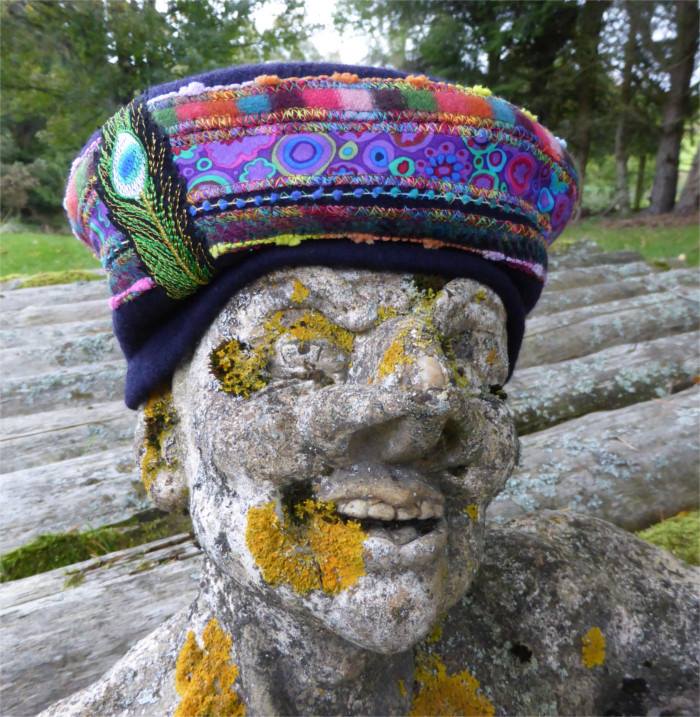 It's probably because it is designed for making patchwork quilts that the fabric makes sense on a small, as well as a  large scale, and because of that it works well on my brooches. I had a fun making hundreds of them for a Christmas Market, and they also sold well on Facebook, a lot of them to fellow KFC fans.
I had a new shape of brooch as well, a heart, and the technical dept. (Steve) is working on a heart shaped button to compliment them. Exciting times here at McAnaraks !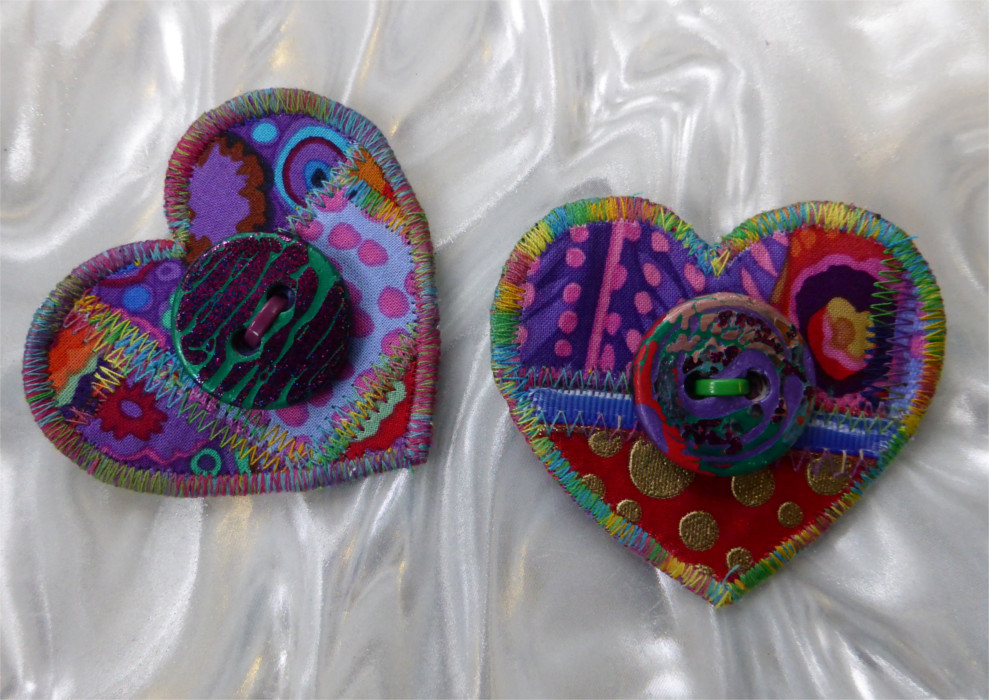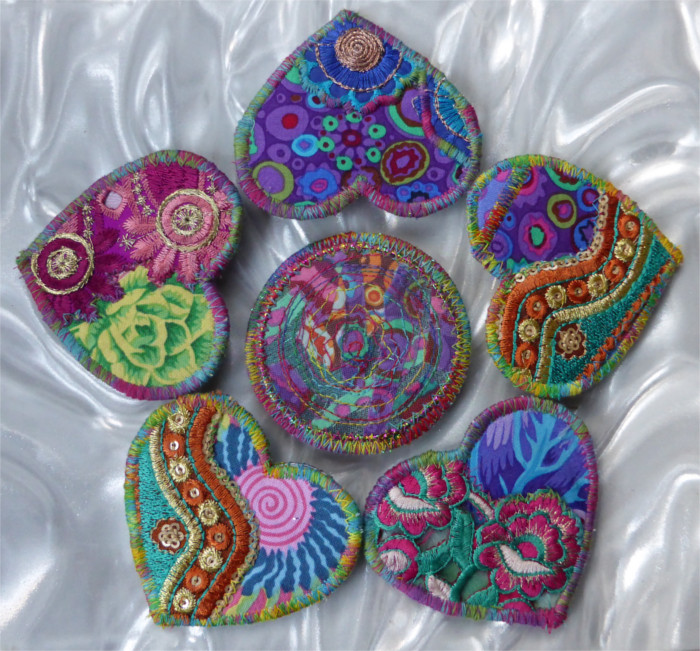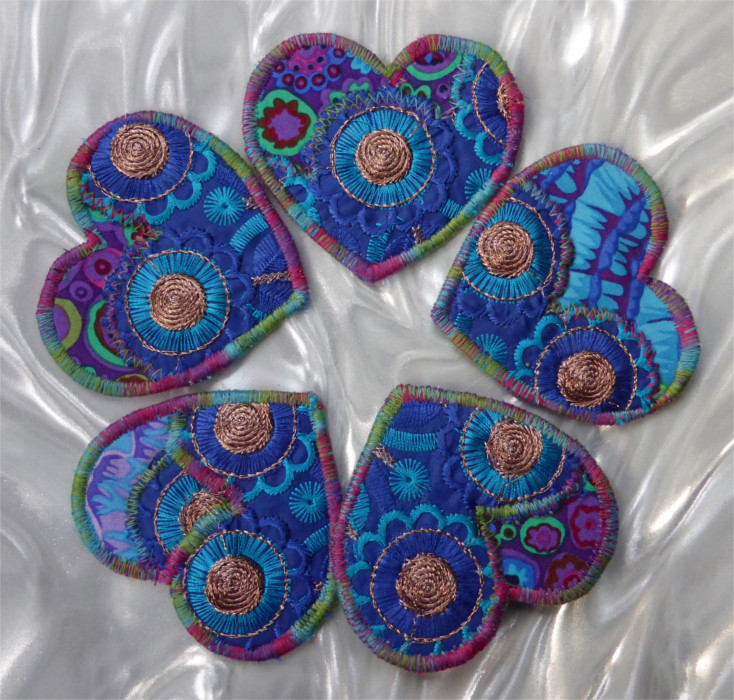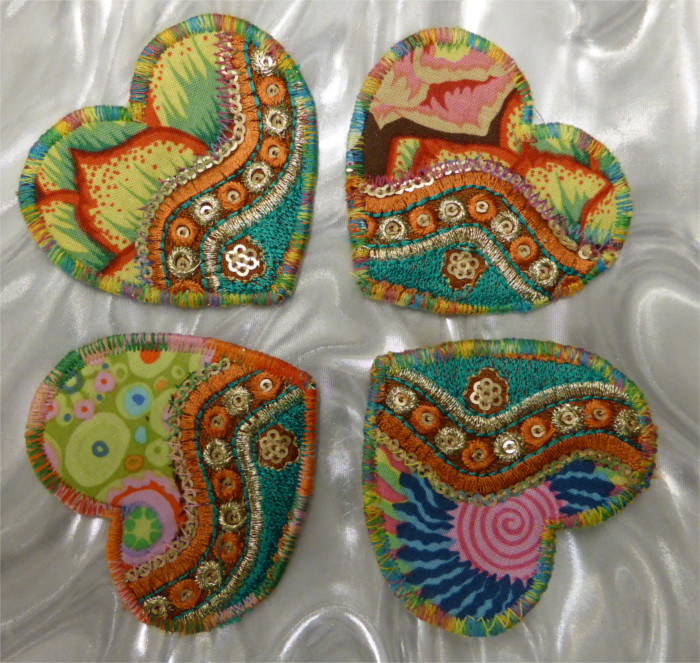 .