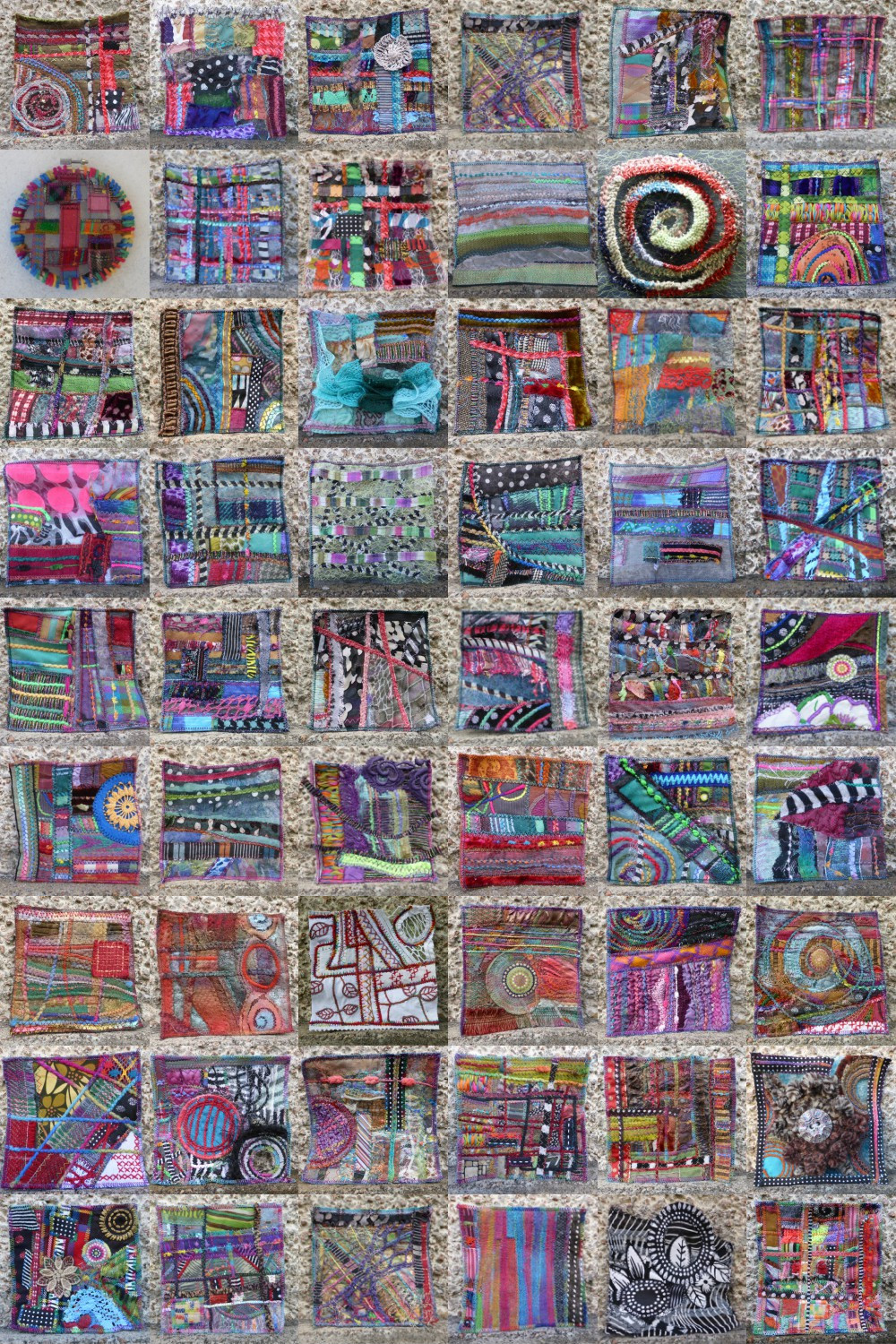 I have completed a year of the "Made On Monday" project, which involved making a 5 inch piece of artwork every week. I chose to make mine from the scraps left over from my other textile work. The sharp eyed amongst you will spot that there are more than 52 in the photo, but what's a couple of extras amongst friends?
If you want a better view of them individually you can see them on my Facebook page
or on Kate Bridgers website
The great thing about the project was that it lead me on to making other things out of my scraps.
I made "scrappy scarves" by enclosing scraps between layers of transparent fabric.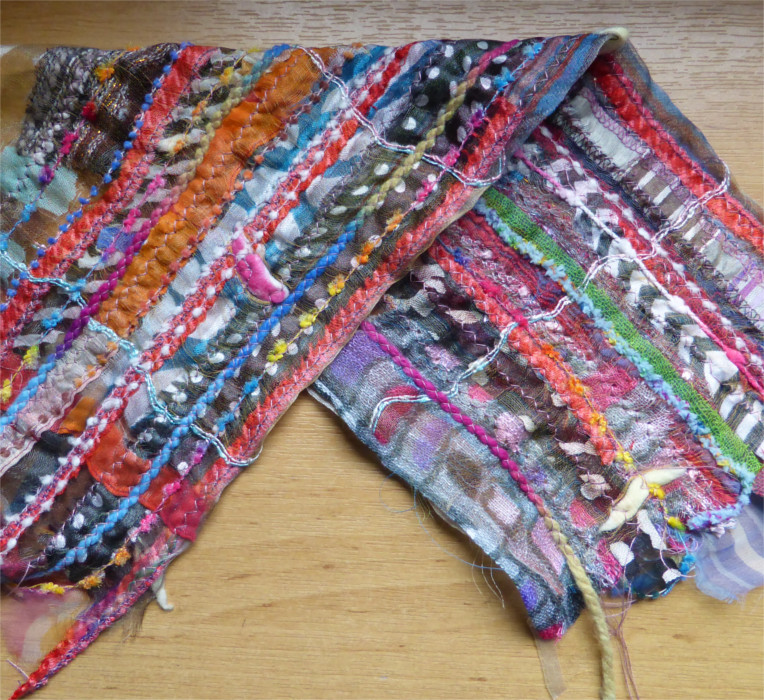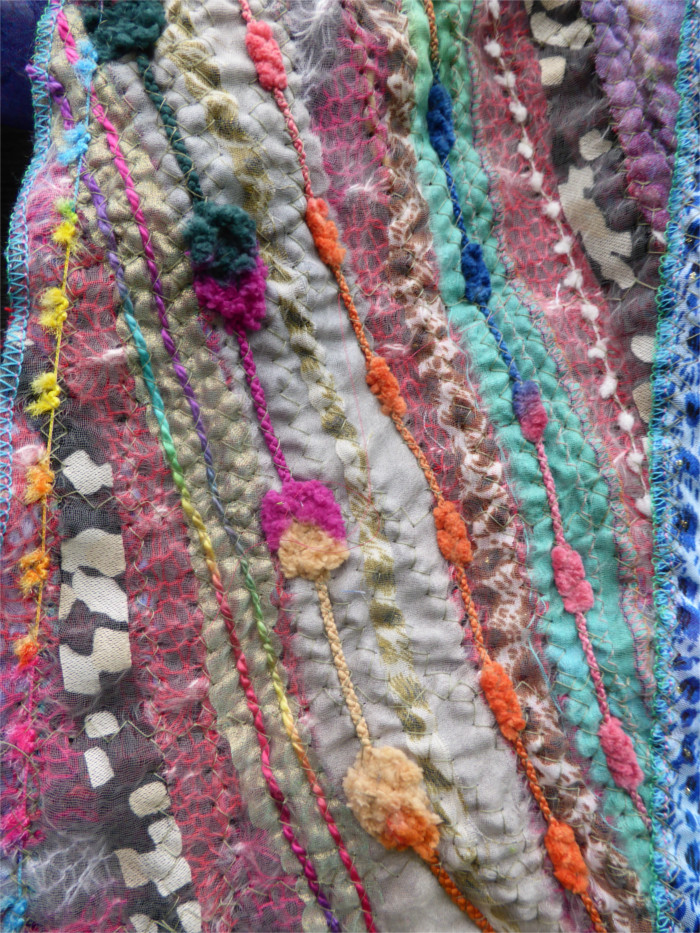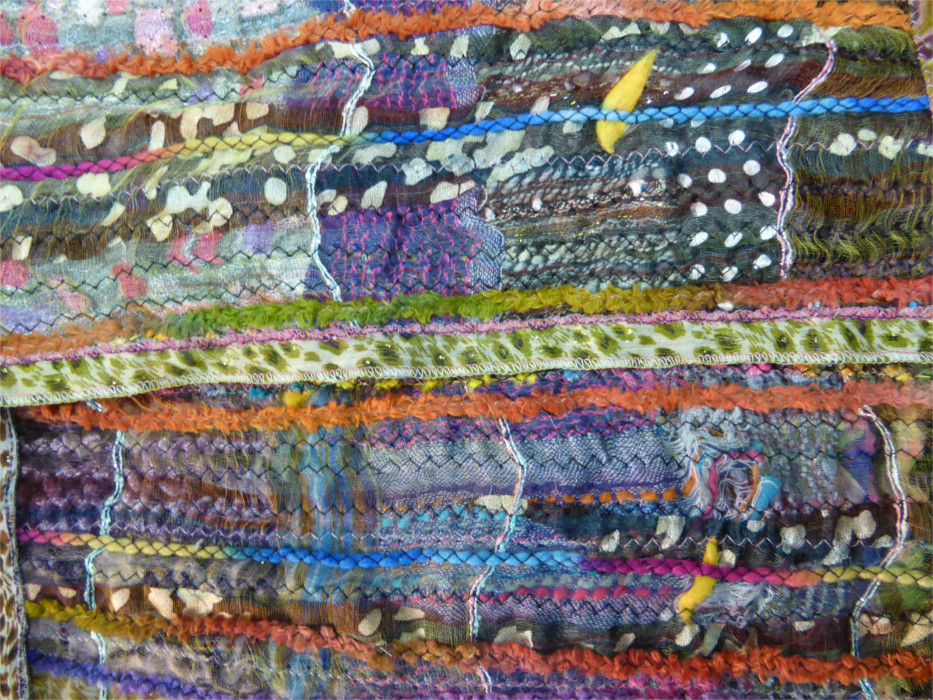 I used my scraps to customised woollen hats.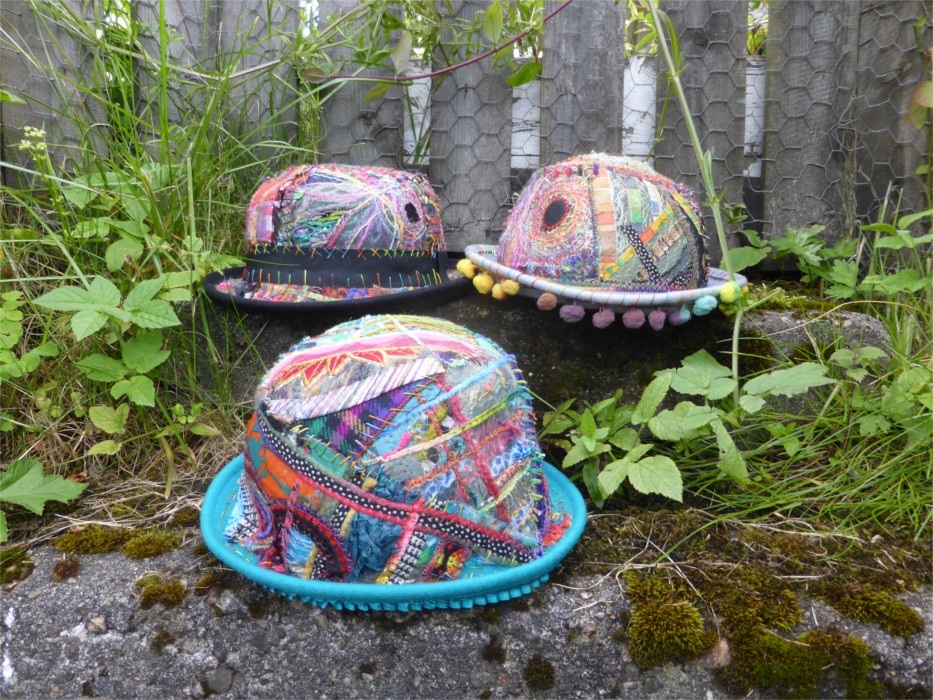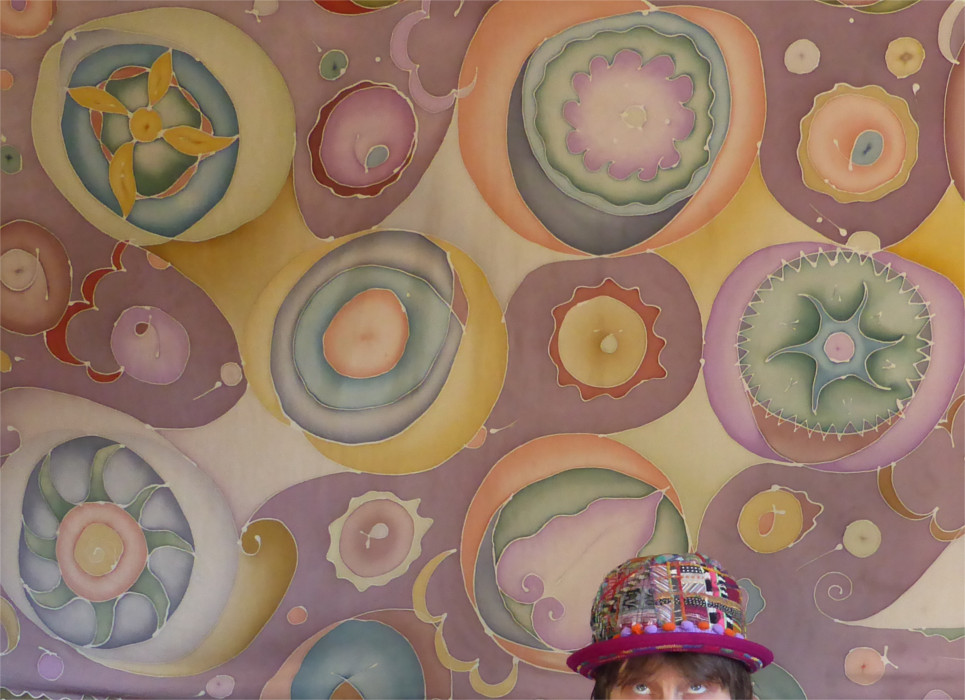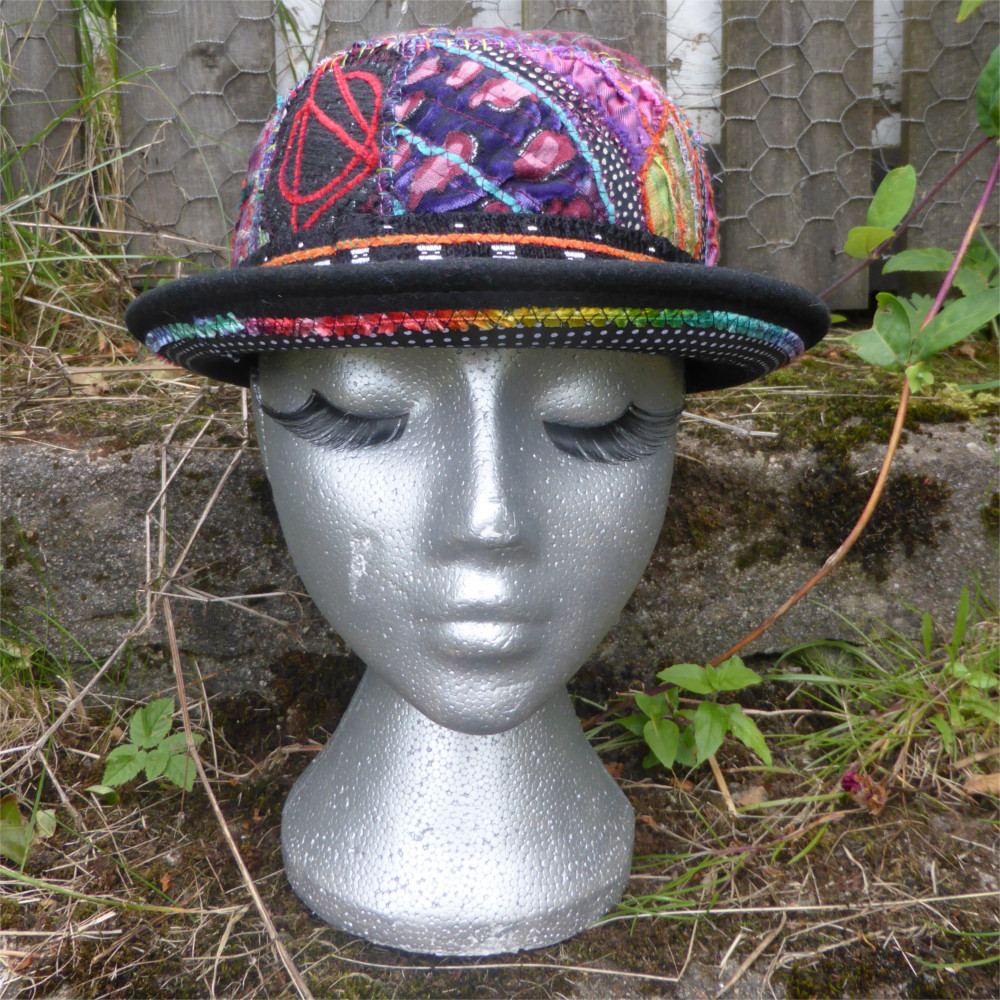 I made brooches from sheets made up of my scraps.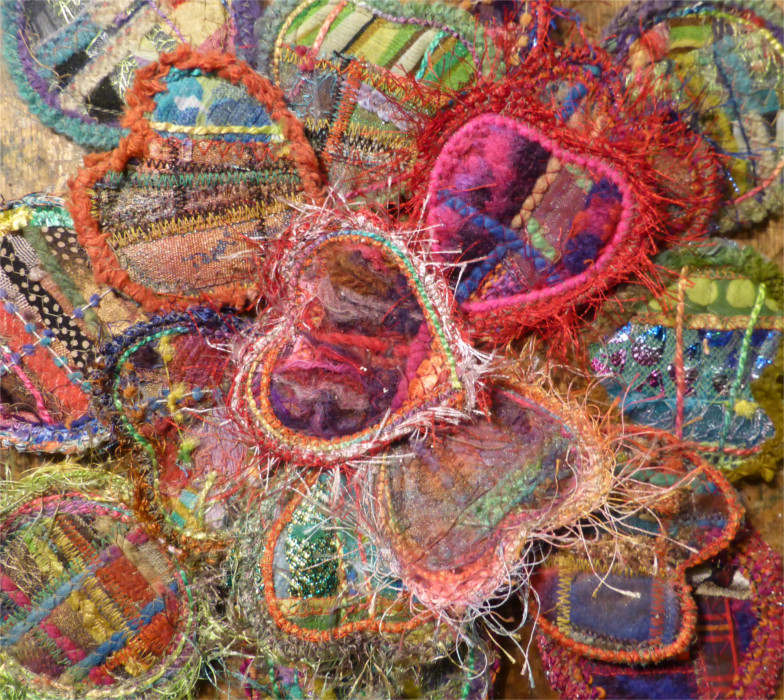 I've used my scrap creations on jackets that I've customised.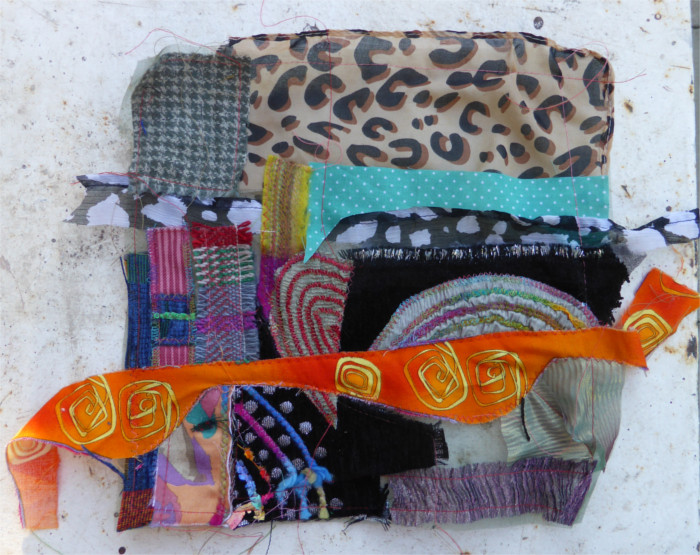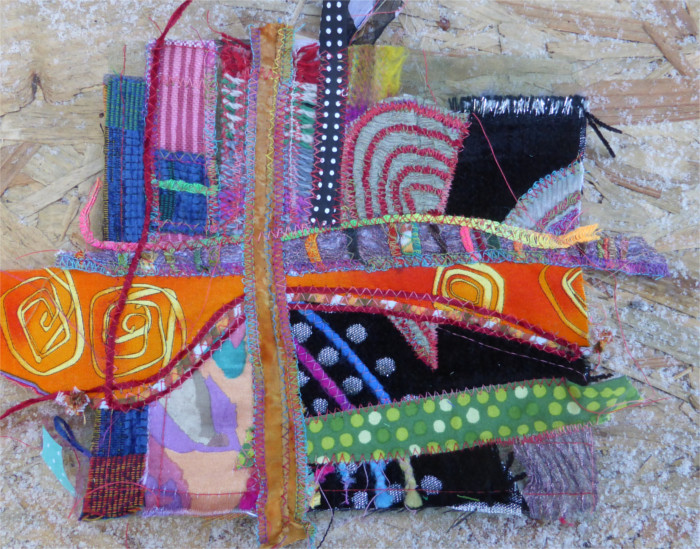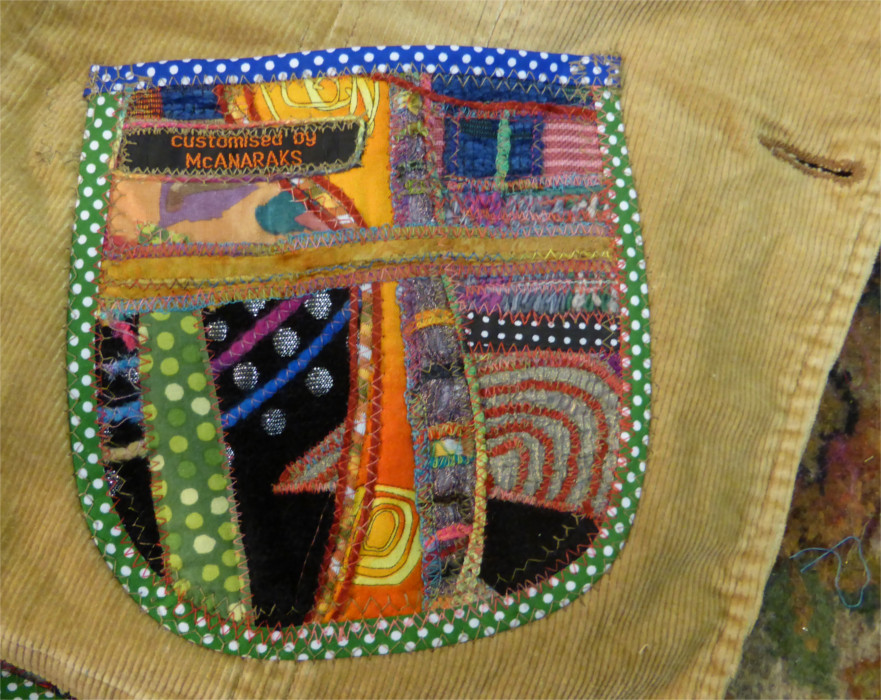 I have made "scrappy hearts" made from – you've guessed it – scraps!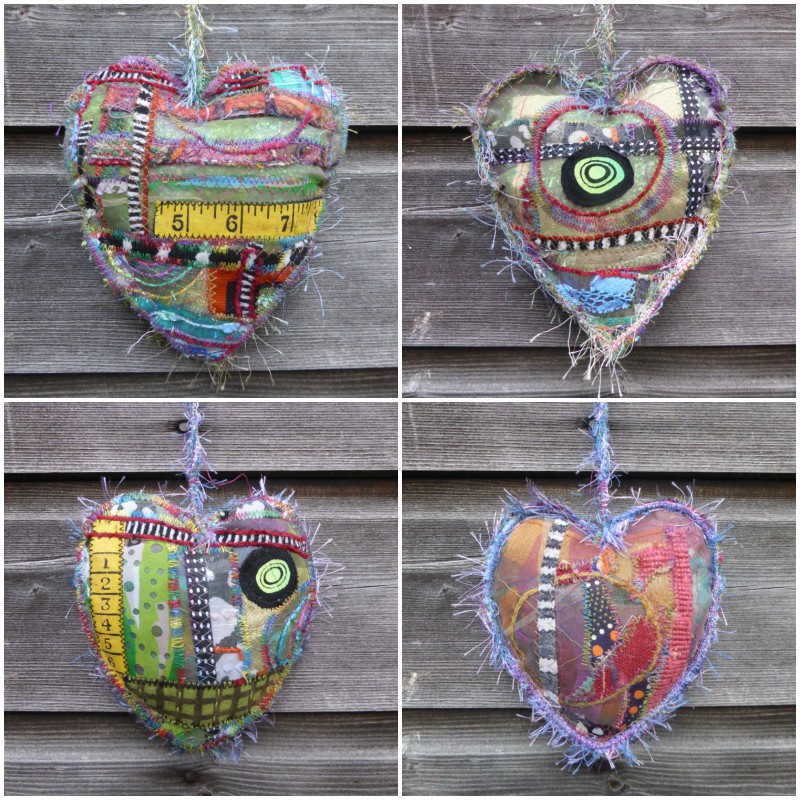 I even made myself a new pin cushion from my scraps.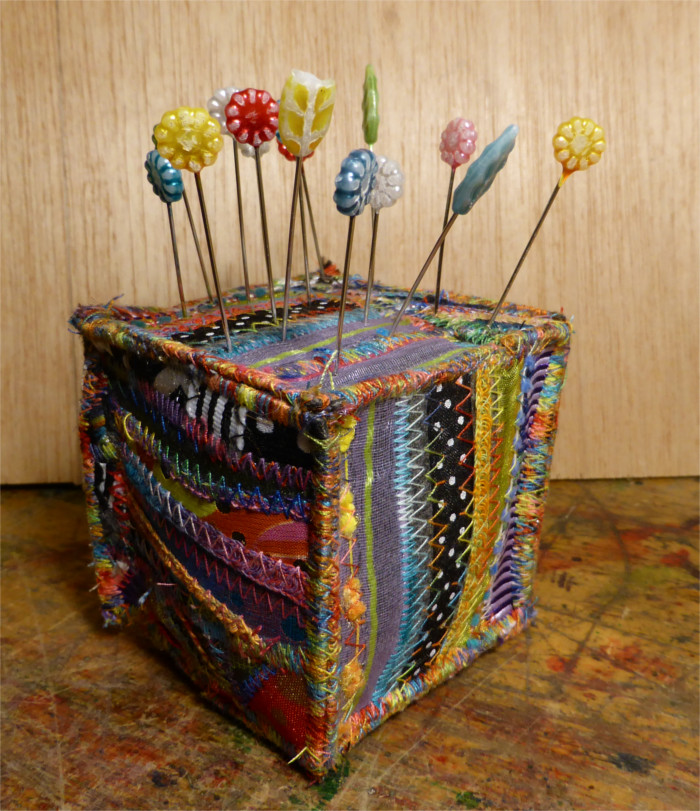 It's become such a big part of my creative proccess that I'm sure it will carry on into the future.
Some of the 5 inch squares have their own tales to tell, so I will do some more blog posts on them soon.
I want to thank India Tresselt of Yarndance for alerting me to the project , and of course Kate Bridger for organising the whole shebang. You can read more about it here
http://katebridger.wixsite.com/madeonmonday
and if you're tempted to join in you can find out how to do it here
http://media.wix.com/ugd/1057d8_3e2e8e6c937649cf9e4d9ae5da7674ec.pdf
It's an ongoing project, you can join in at any time.